Hello, my name is Gemma, but on the Internet, everybody knows me as @theblondiemachine. I coined the name Machine Learning for Bearded Hipsters because the world is changing fast, and people are changing fast, but our education still at almost the same place than 50 years ago. Luckily there have been several advances in recent years, thanks to the Internet but there are still insufficient changes to reach everyone there.
Here are some examples of my comics for you to see what I'm talking about.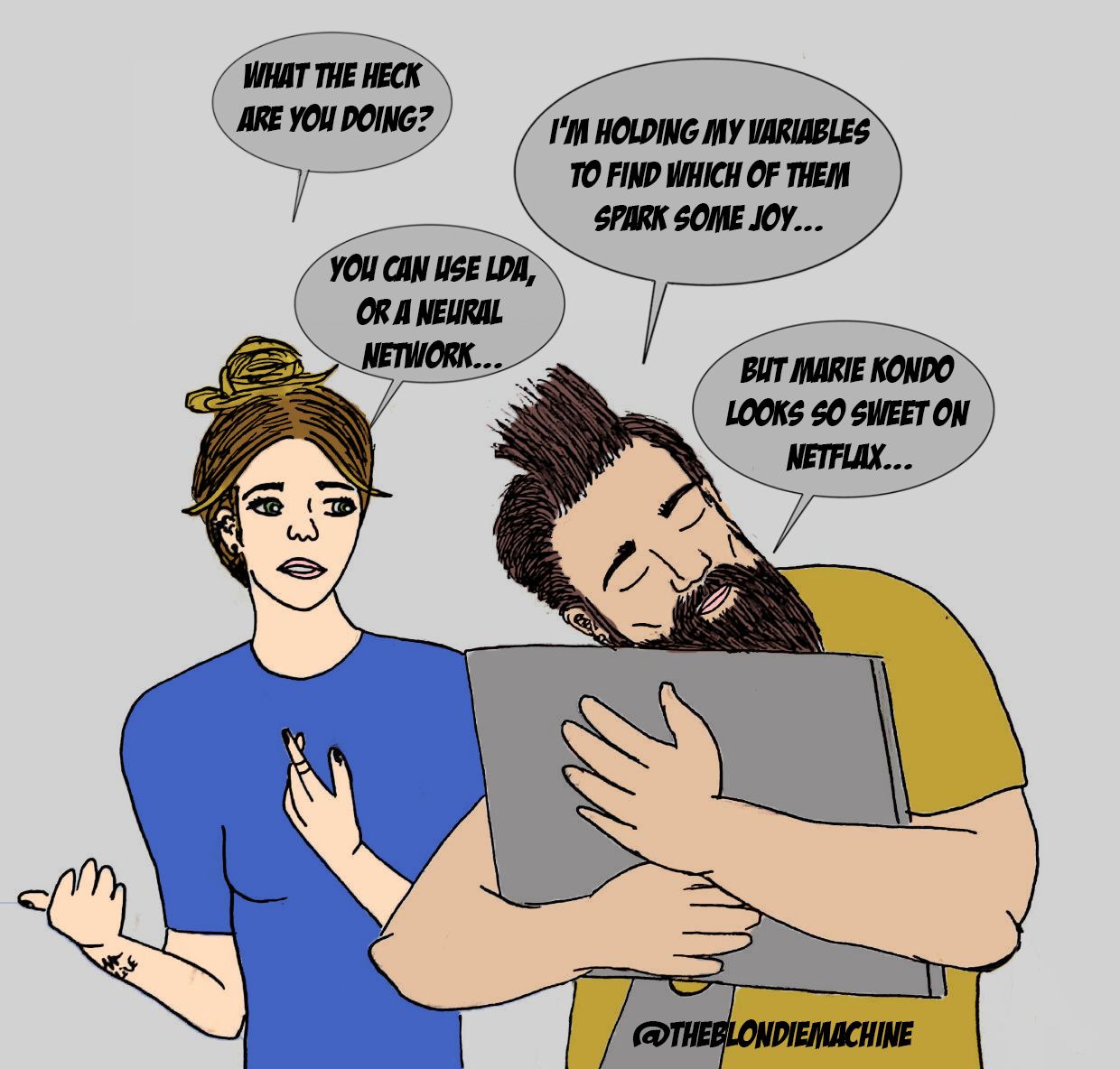 WHY YOU NEED MACHINE LEARNING FOR BEARDED HIPSTERS?
Maybe it can sound a little weird to learn something like Machine Learning funnily and probably you never considered taking a course based on a comic about 4 hipsters living their adventures in Barcelona but let me tell you that:
We all love learning new things without suffering boring and never-ending classes. You will take it at your own pace.
When you feel comfortable instead of intimidated by the lessons you learn better, not only in Machine Learning but in everything in your life. This course has a hidden goal of making you feel better mentally by showing not only algorithms and formulas but how to stay in the world of ML without burning out.
Even it looks contradictory, by learning from this course you will get a better professional, you will learn how to make your work shine bright amongst others.
You will end up with great applications showcasing the best of your knowledge, maybe it is time to start your business to solve real-life people problems with ML.
You also will improve a lot your abilities programming with Python!
WHO IS THIS COURSE FOR?
People looking to improve their Machine Learning knowledge.
Business people or entrepreneurs need to understand the fundamentals of data analysis.
Undergrad, grad, master students who need to improve their performance in Machine Learning.
Data analysts looking to understand better the data.
Anyone looking forward to learning Machine Learning.
Anyone who isn't happy with their actual knowledge of Machine Learning.
WHAT WILL YOU GET AS PART OF MACHINE LEARNING FOR BEARDED HIPSTERS?
One time payment to lifetime access.
A 10 module course with theoretical, practical, and research parts.
Access to a private Facebook group where to share your progress with the ML4BH community before facing the real world!
Access to the ML4BH email list where I will dare you to complete the monthly challenge.
It is not a static course, it is going to be improved during its lifetime with your comments, so you will have access to all the future updates too.
Once you finish it, you will get a certificate of accomplishment plus a letter in which we will tell you what are your strengths and what you should put more attention to build your professional career in Machine Learning.